TaskCall registers and maintains phone numbers for you. Choose from a range of phone numbers (regular and toll-free) and select the one you want. It is that simple. We will take care of everything from there on.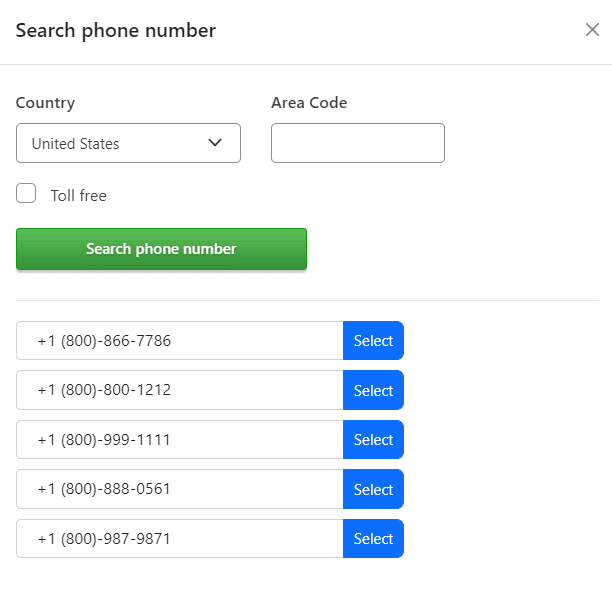 Play a greeting for your customers when they call. The greeting can be a voice play over recorded by you or it can be a text which we will convert to voice based on your choice of gender.

Specialize customer support by offering customers to choose from a range of services. Based on their selected option (service), calls will be forwarded to the responsible teams. That way customers will get the help they are looking for faster.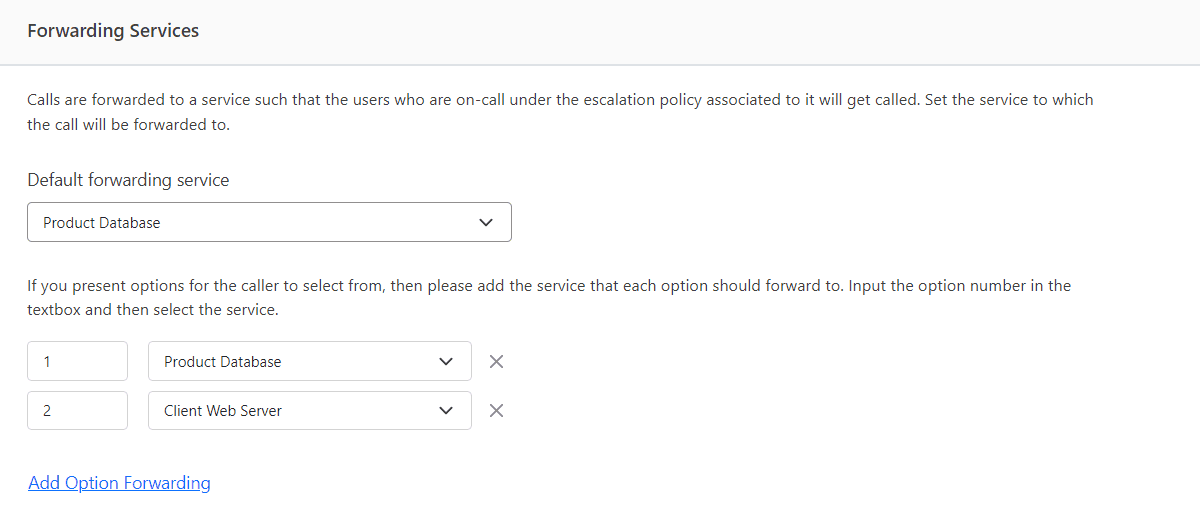 Define how the calls will be handled - how long to wait before escalating the call to another on-call user, whether incidents will be be automatically resolved, whether to send alert notifications to on-call users if the call is missed and more.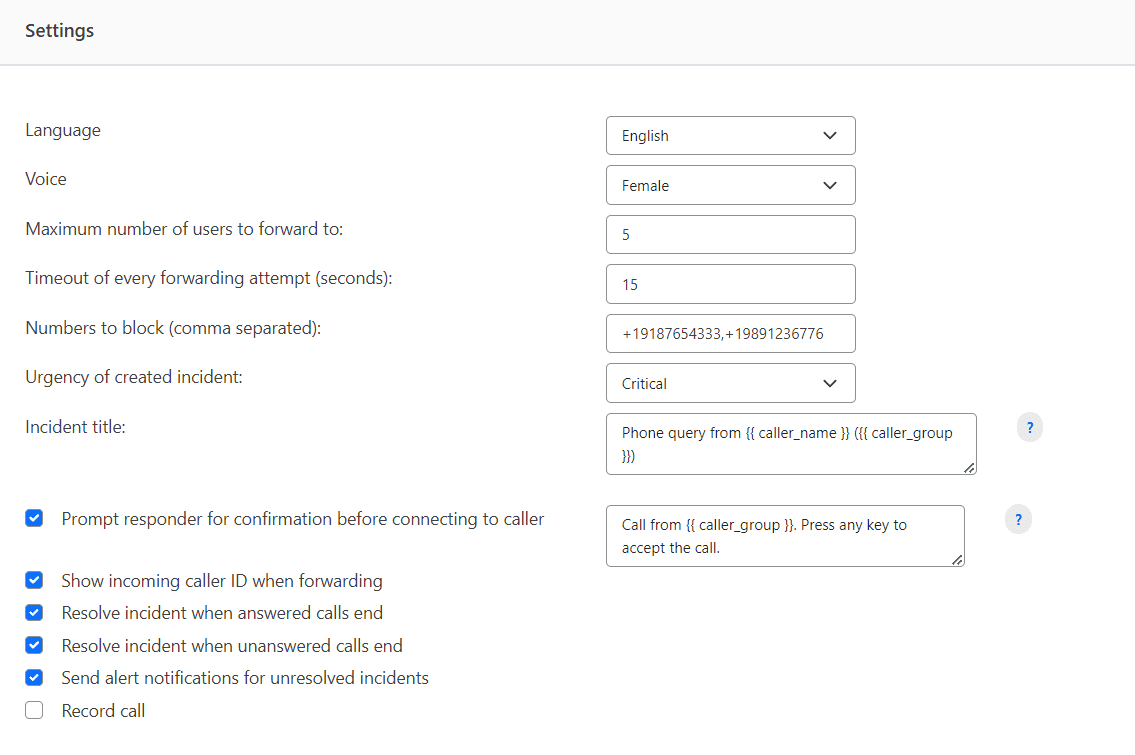 If you are unable to respond to the call by any chance, play a freindly message for the caller and give them the option to leave a voicemail. Access the voicemail from within the incident that is created from the call.