The first step of incident response is determining who will be responding to the incident. Companies often tend to manage a static schedule on a spreadsheet for their dev-ops team, but that does not come to much use as it is never parsed when incidents occur. TaskCall's on-call management system allows dynamic schedules with escalations to be created. When an incident occurs the system determines who needs to be alerted and who to escalate to if the primary on-call does not respond. Dynamic on-call scheduling ensures that incidents never go unnoticed.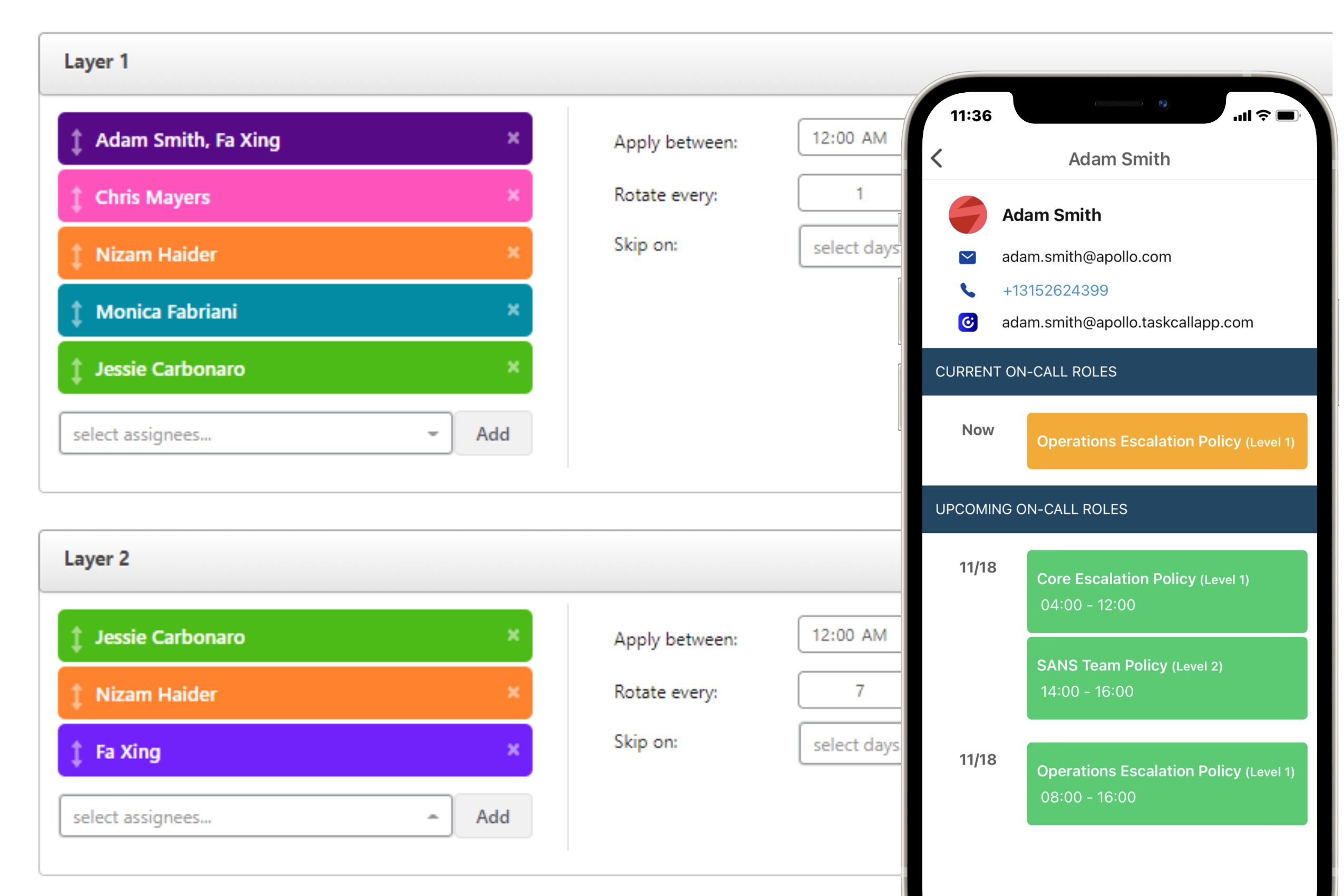 Dev-ops monitoring tools are incredibly effective in identifying errors and performance issues, but they tend to generate far too many alerts. A swarm of alerts coming in at the same time can disrupt incident response by distracting the responders. TaskCall allows you configure custom rules for handling and suppressing alerts. It can also be enabled to utilize artificial intelligence to determine similarities and suppress repeating alerts on its own. Reducing unnecessary noise keeps responders uninterrupted, paving the way for the fastest resolution.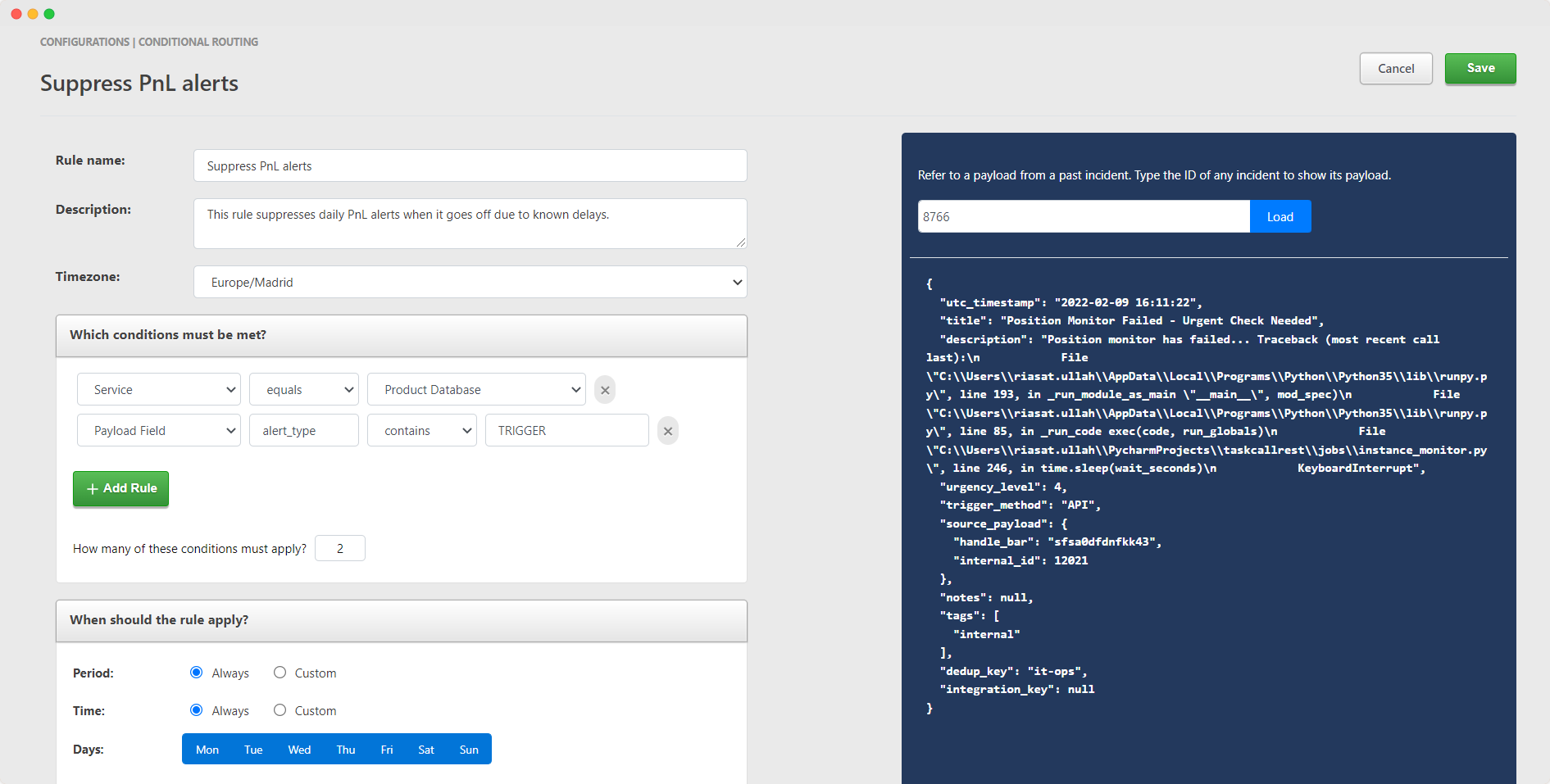 Notifications are sent to on-call responders through multiple built-in channels – email, push notifications, SMS and voice calls. By default, they are configured to be used in tiers so if one notice is missed, the next notification type is sent soon after. Users can change their default settings and customize the notification dispatch configurations. Sending notifications through multiple channels ensures faster incident discovery leading to a faster incident response.
TaskCall enhances notification dispatch by integrating with your chat-ops tools like Microsoft Teams and Slack. Get incident details and snapshots right in your team chat. Act on incidents without ever leaving the chat. Work from where you are comfortable. You do not need to change your communication policies. TaskCall will adapt to yours.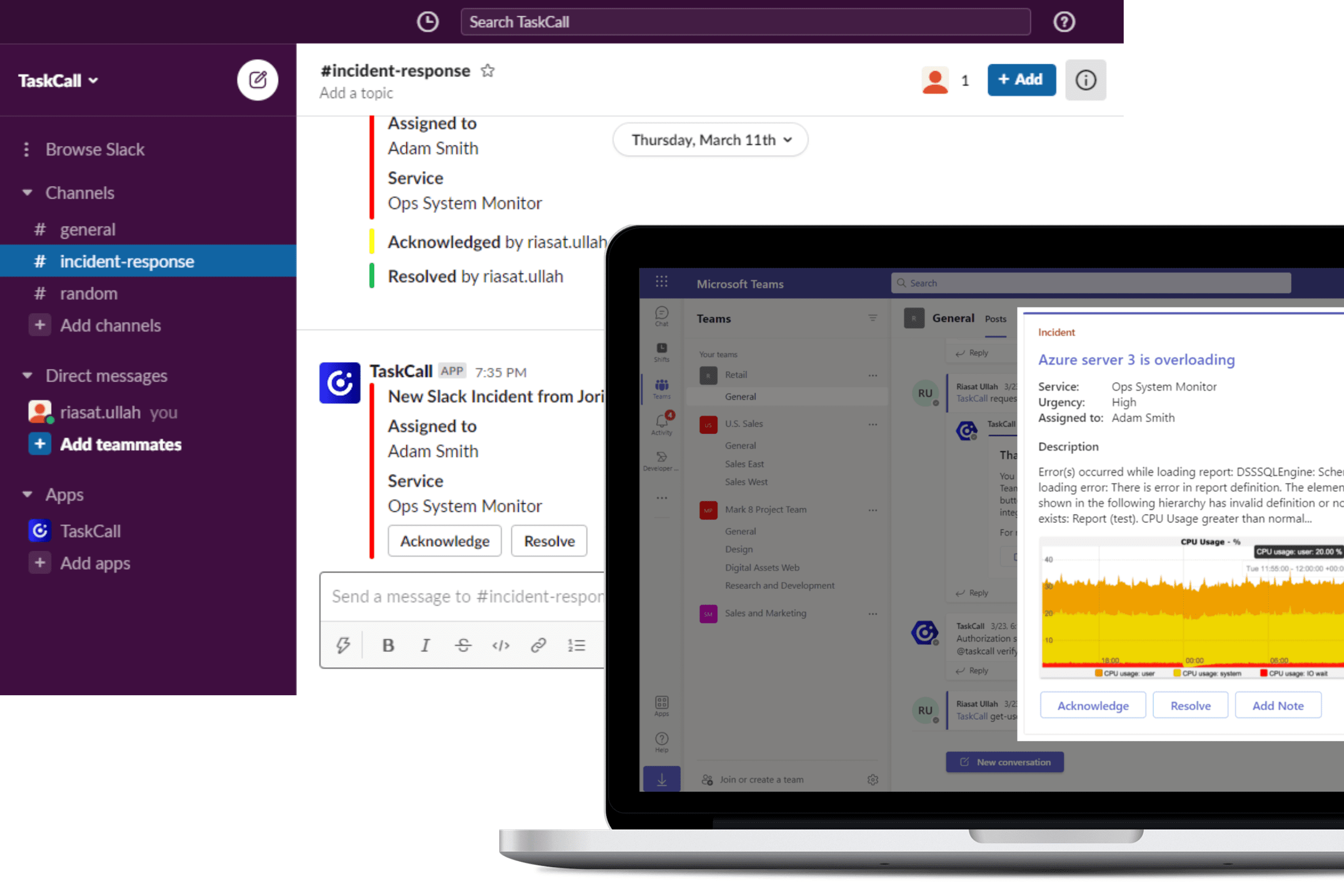 TaskCall allows you to effortlessly manage incidents. See all incidents that are occurring and who are working on them. Contextualize the incidents – get incident details, snapshots, event timeline. Understand what was done when similar incidents happened in the past and how many other such incidents are occurring at the moment. Acknowledge, resolve, reassign and snooze the incidents. Mobilize incident response by running automated actions and posting status updates. Subscribe users to get automated updates so they do not have to interrupt the on-call responder. Render the most effective incident response with TaskCall.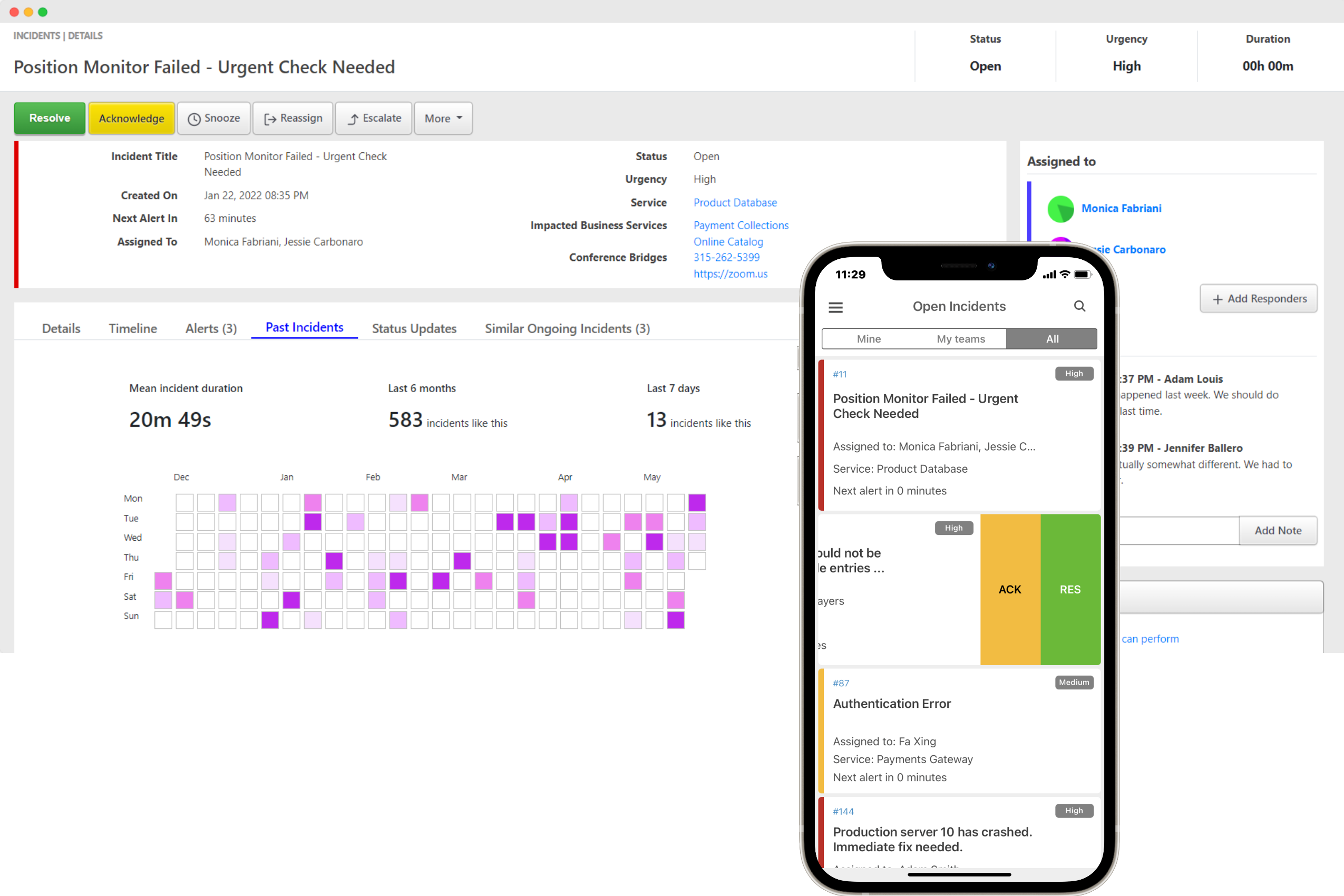 Sometimes incidents can be large enough to impact a part of your system or multiple such parts. In the middle of the chaos of managing incidents and working on a time crunch it becomes difficult to track system health. TaskCall takes care of that for you by automatically identifying impact across your entire system. Not only does it give you visibility to impact on technical components, but also the impact on business segments. On-call responders can use this information to initiate a more focused incident response and keep the correct business stakeholders updated without getting interrupted.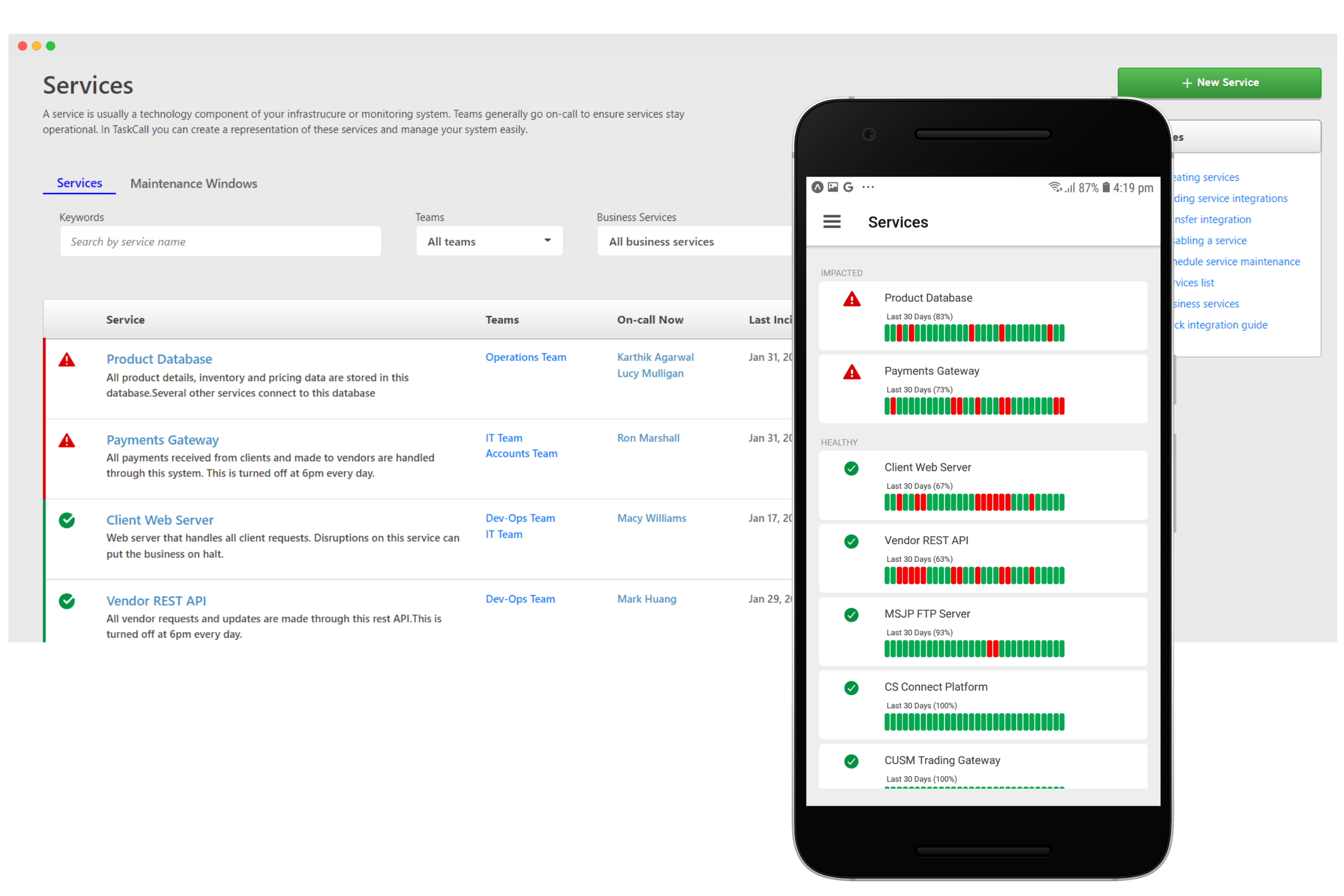 A comprehensive incident response plan will mandate dev-ops to do a postmortem and dig into the root cause of large scale incidents. TaskCall allows incident details to be pulled to create contextualized postmortem reports. Collaborate with other team members, set up reviews and set target dates for completion. Handle postmortem reporting in a systematic and consistent format.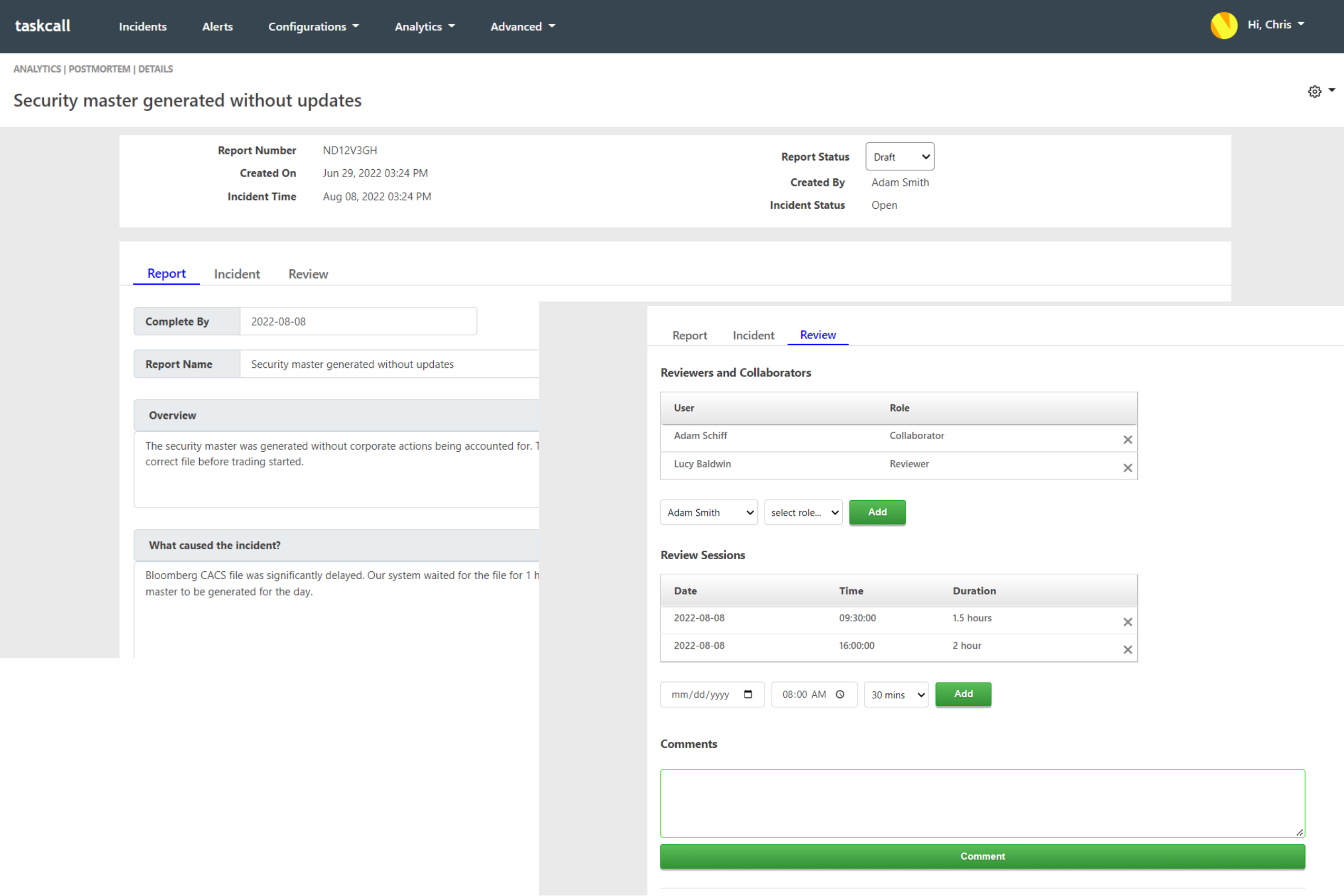 When an incident is live, it must be handled with priority for a fast resolution. After the incident is resolved, it becomes more important to understand incident patterns and how effectively your team handles them. Use incident analytics to identify trends and allocate resources to create the most optimized plan and reduce system downtime.
TaskCall does not have any programs or plugins that stay on your system. TaskCall only processes the alerts that are raised from your monitoring tools to create comprehensible incidents. Companies determine the data points that are processed by TaskCall. However, even after that, if sensitive information gets passed accidentally, companies can remove all traces of it by redacting the incident from our system entirely. Your data security is of utmost importance to us.