Microsoft Teams
Manage incidents without leaving the chat
Microsoft Teams is a widely used collaboration and communication platform for corporate teams. It puts teamwork and cooperation all under one umbrella and allows different departments to communicate with each other readily.
TaskCall's bi-directional integration brings more to the table by making incident management possible right from within Microsoft Teams. Get comprehensive incident details and snapshots right to your chat. Acknowledge, resolve or add notes to the incident. It will automatically sync up. Trigger incidents on TaskCall by entering commands. Orchestrate incident response right from Teams.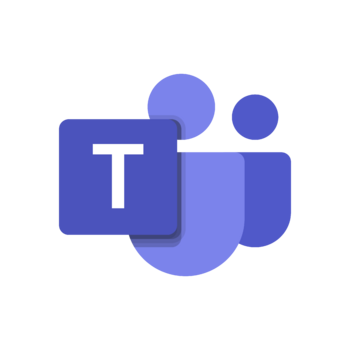 Better incident management and collaboration with TaskCall for Microsoft Teams
TaskCall is available on the Microsoft AppSource allowing users to install and set up the application directly from Teams. Of course, you need to have a TaskCall account first.
Go to app listing >>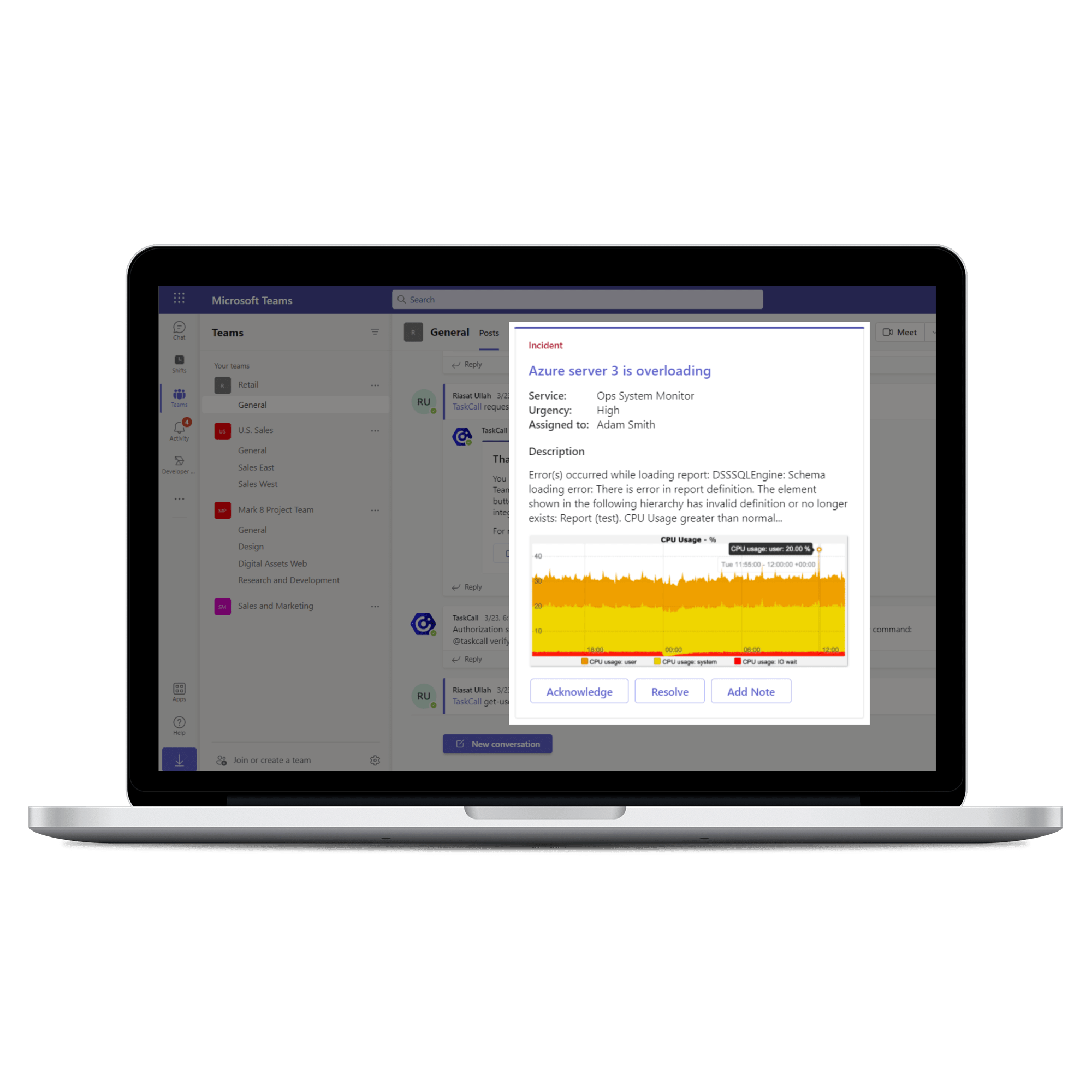 Get incident details and snapshots in Microsoft Teams. Acknowledge, resolve and add notes to incidents.
Real-time operations brought to your Teams account. Take actions on incidents and trigger new incidents without ever leaving Teams.
Modernize your communication through interactive actions and commands. Make your conversations and chats more topical and focused.
Connect services to channels and only receive those incidents that are relevant to your team. Keep incident management focused.
Learn more about Microsoft Teams
Microsoft Teams has made team work and collaboration easier. Even when you are working remotely, stay connected with your team through chat and video conferencing and push your agenda forward.
Not sure if incident response is for you?
Learn more...