Add subscribers to incidents. Whenever a status update will be posted, subscribers will get notified via push notifications and email to streamline communication.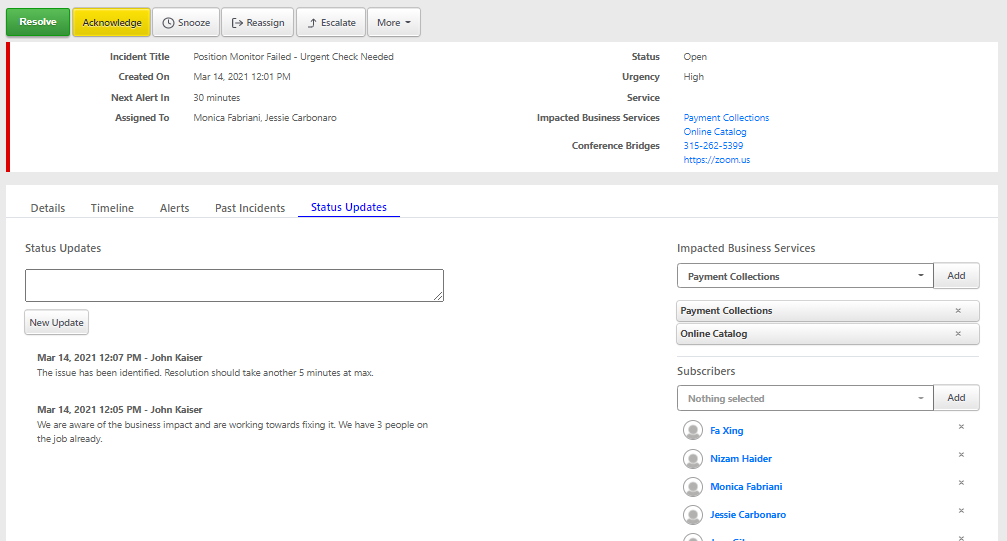 Users can subscribe themselves to business services. Whenever incidents impact the subscribed business services, the user is notified immediately. Let business managers learn about incidents that affect them as soon as they happen rather than running into it abruptly.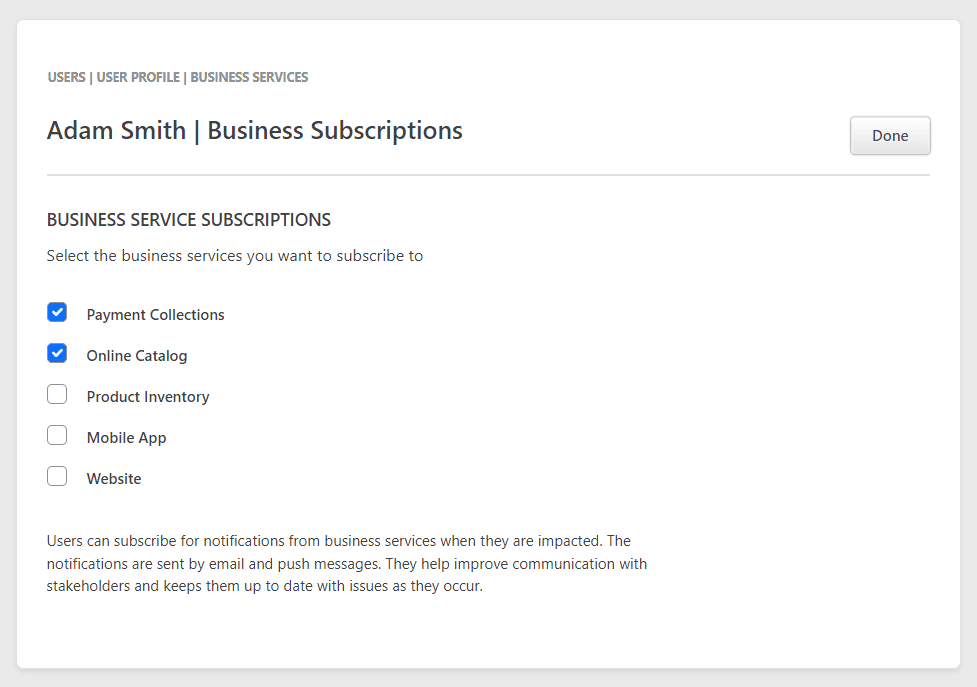 Status dashboards shows the health of all business services. If any business service is impacted, the updates posted by the responders appear on the dashboard allowing stakeholders and business managers to stay updated without having to interrupt responders continuously. Improve communication across the board.