Use our anlytics to identify incident patterns over a period of time and understand how long it takes your teams to resolve them. Filter across services and teams to pin down more specific patterns. Use the data to improve your response strategy.
User Analytics provides in depth analysis of each user in your organization. Understand their response patterns, when they are most efficient and how they compare with the rest of the organization. Recognize if they are being overworked and are disproportionately undertaking responsibilities in their teams. Use our metrics to improve the effectiveness of your team members and their work health.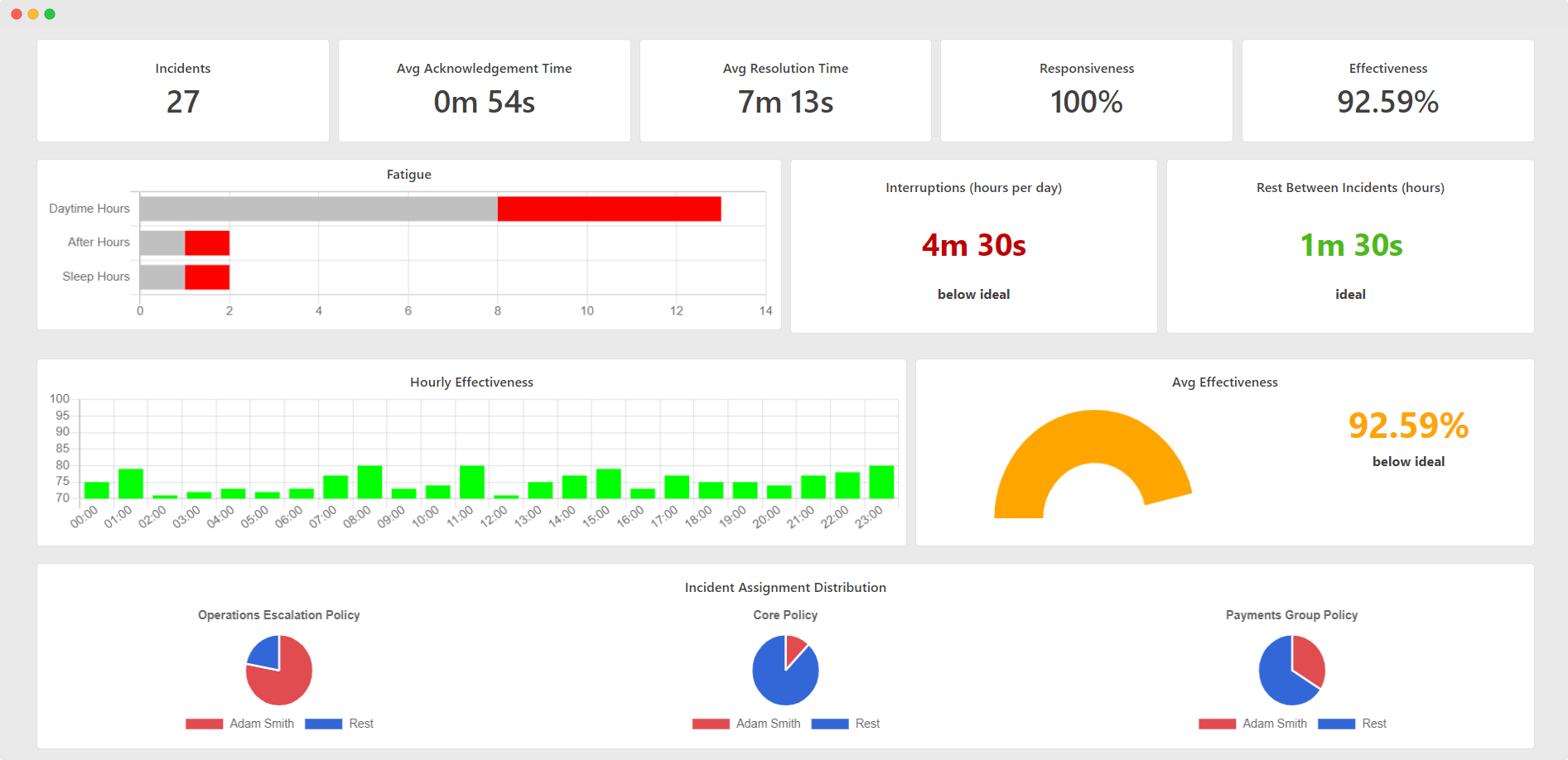 The overall performance of your team can be directly affected if too much time is spent on incident response. Use TaskCall's Team Analytics to visualize your team's response performance and how much time is being spent on incident response. Use the data to restrategize and restructure your response team.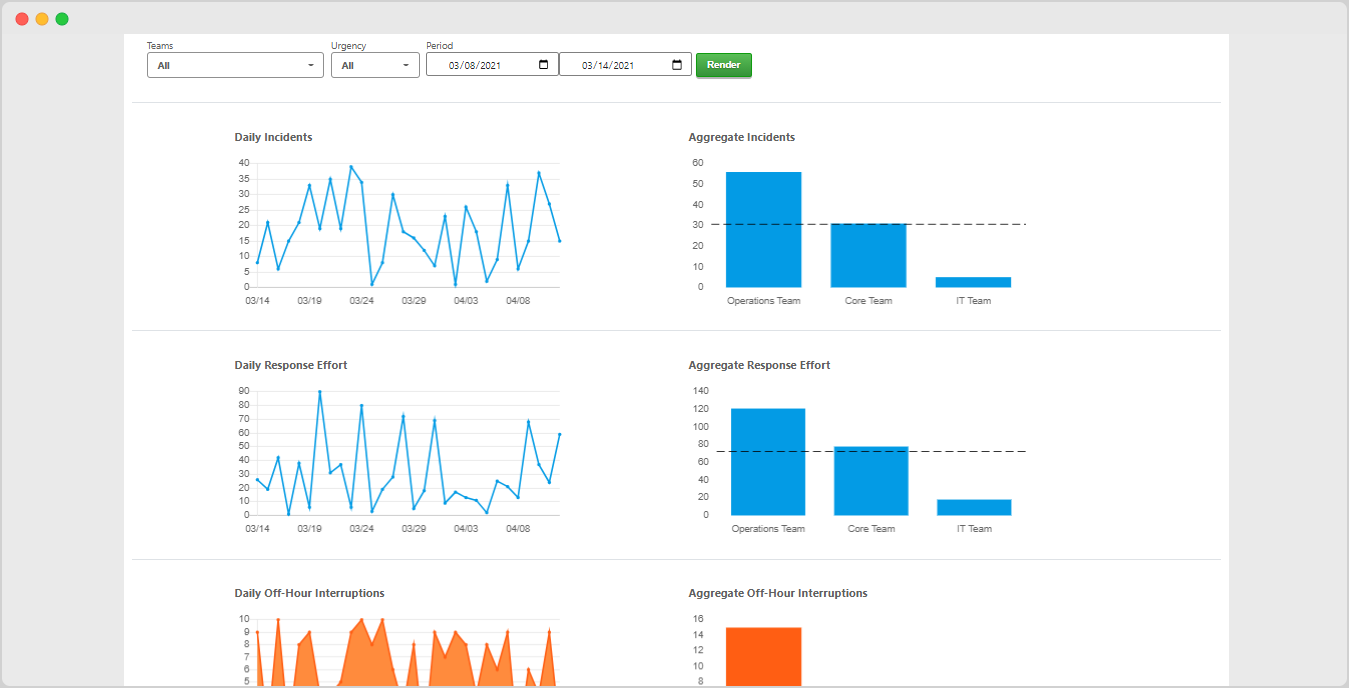 Learn about which services are being affected the most and how their incident response patterns change over time. Use the data to identfy vulnerabilities in your system so you can allocate resources accorndingly and help improve the reliability and overall performance of these services.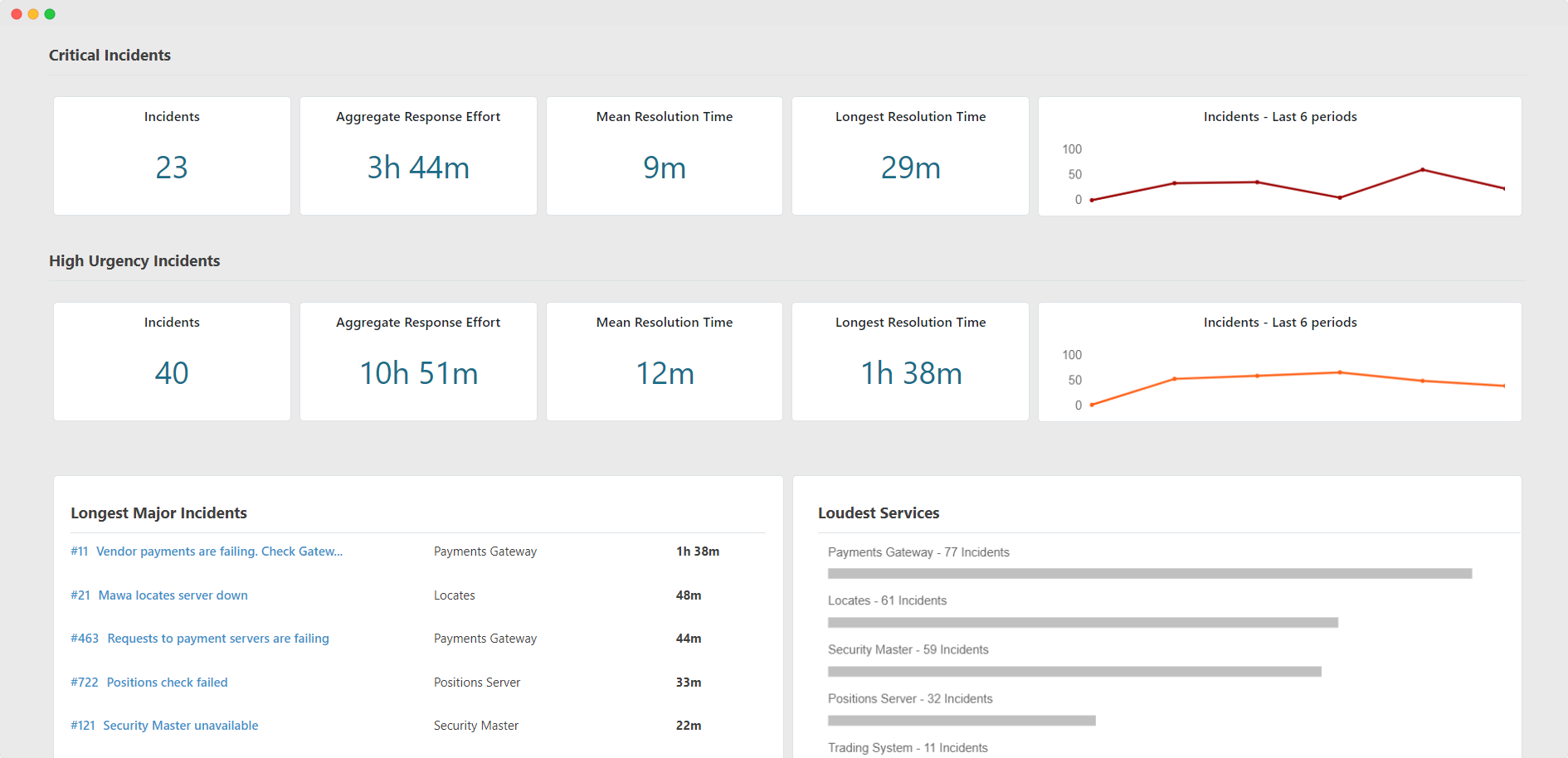 Often businesses do not realize how much operational downtime costs them. We help you bring that picture to the forefront. Use our Business Impact Analytics to understand how much your business is losing from lost revenue and opportunity cost of resources being repeatedly allocated to address them. Business executives can use these analytics to understand the cost trends and direct attention to improve chronic issues in your system.